By DaVaughn Lucas and Eugene Evans
Today's post is going to be a bit different than your usual posts about stats, analysis and such. The biggest question that most football fans ask before the games start are— where are the hot women of college football????
Most of us know that many college football players & coaches get the hottest women around campus, but who are the hottest? Today, the
Sports Fan Playground
joins with College Sports Overload in showing off some of the hottest women in the coming season. We will update the page on a regular basis and if you see any women who we miss, send us a message.
Here We Go (as Joe Rogan would say)—
Jen Bielema (Wife of Arkansas Coach Bret Bielema)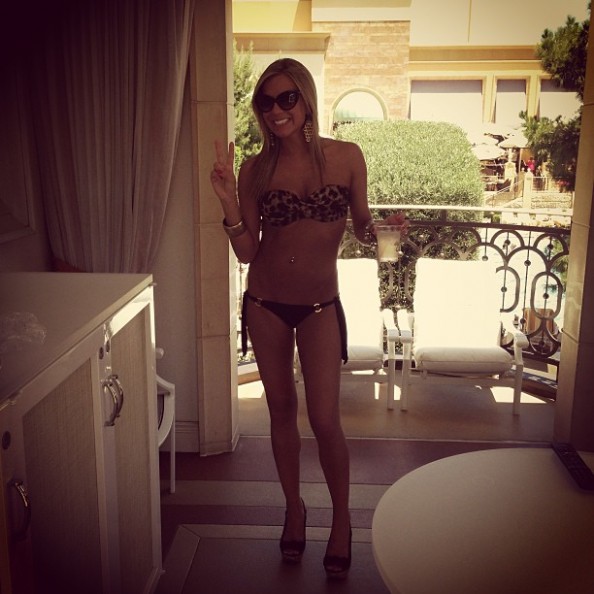 Jen Bielema gives Arkansas Head Coach Bret Bielema someone beautiful to look at after a hard day in Fayetteville.
Taylor Walker (Girlfriend of Florida QB Will Grier)
Taylor Walker is prepping to be the next "it" girl of college football, especially if her boyfriend gets some playing time at Florida.






Grace Ballsamo-Gillis (Girlfriend of Ole Miss LB Denzel Nkemdiche)
Grace Ballsamo-Gillis is a strong collegiate athlete, just like her Ole Miss linebacker boyfriend.
Nicole Watase (Girlfriend of Oregon QB Marcus Mariota)
Nicole Watase is a beautiful Hawaiian model who is dating the quarterback of the Oregon Ducks, Marcus Mariota.




Jordan Daigle (Girlfriend of Oklahoma State Player Zach Craig; Dallas Cowboys Cheerleader)
Jordan Daigle met Zach Craig on Twitter after Craig messaged her. The two have been together ever since.
Social Media: